Principal Investments is investing Catella's own capital through diversification and growth across geographies and assets. The business area invests through three strategies; Development partnerships, Co-investments with clients and direct investments through subsidiaries. The target of the investments is to generate an IRR of 20 percent on average and create strategic benefits for Catella's other business areas.
About our projects

Kaktus Towers
The Kaktus Towers are being built in one of Copenhagen's most extensive development areas and are part of a larger zoning plan at Kalvebod Brygge. The size of the area and its central location in Copenhagen create the perfect conditions for micro-living in a cultural hub at Dybbølsbro.

Infrahubs
Through partner owned Infrahubs, Catella invests in creating and building modern warehouses and efficient logistics facilities for tomorrow's trade and distribution.

Catella Logistics Europe
Catella Logistic Europe offers logistics real estate solutions throughout the French and German territories and on the Iberian peninsula, drawing on the Group's international presence. Catella Logistic Europe is a prime designer logistic real estate company, specialized in logistics platforms for warehousing, order fulfilment and e-commerce.
Principal Investment in numbers
Diversification and growth across geographies and assets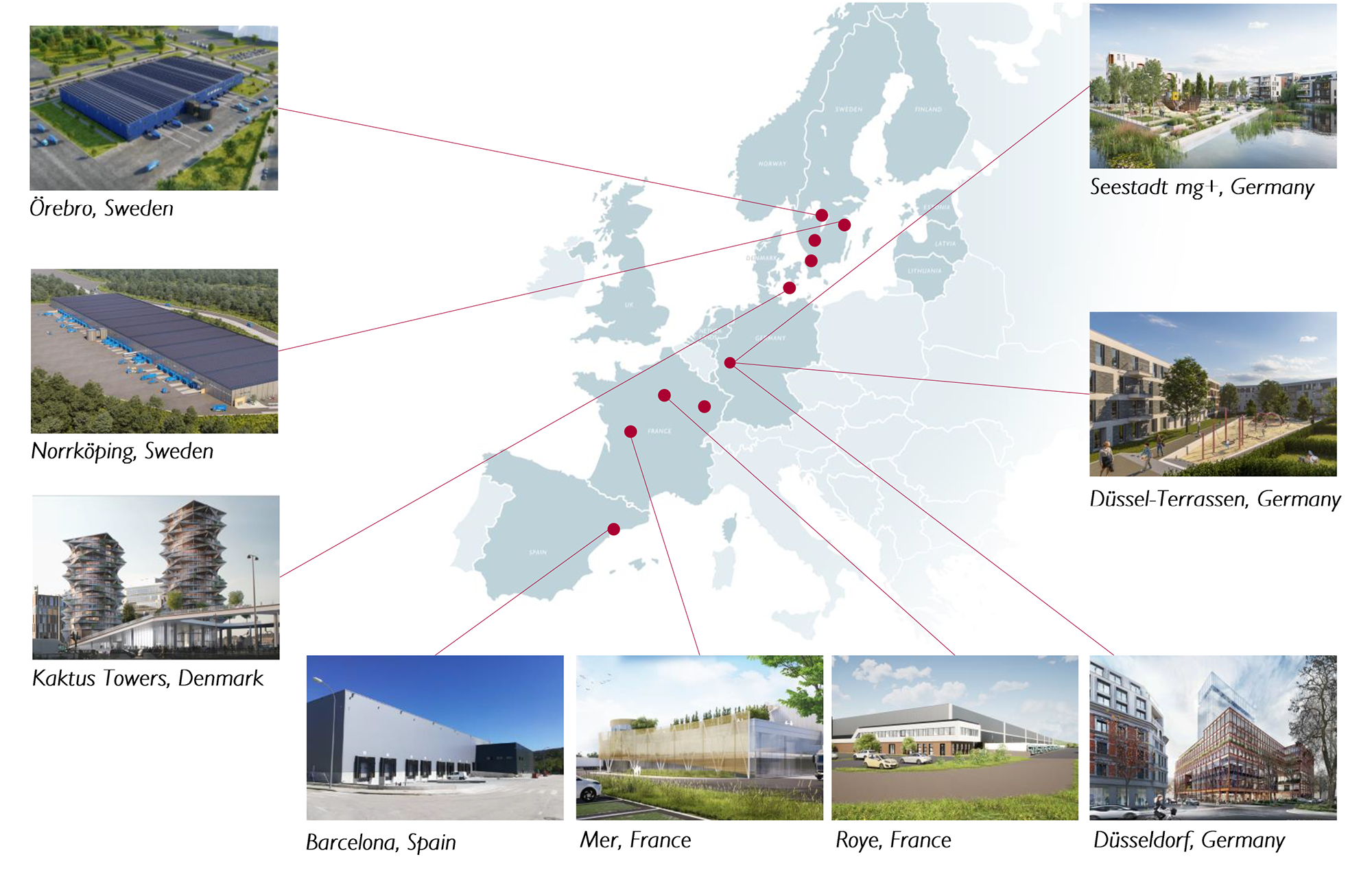 Contacts

Sweden
Geoff Noble
Investment Manager
Direct: +46 463 33 10
Download vCard

Sweden
Christoffer Abramson
President and CEO
Download vCard