25 May 2023, Finland | Corporate Finance | News
Catella acted as the exclusive advisor in significant residential property portfolio divestment
Kruunuasunnot Oy has agreed to sell over 1200 rental homes to global investment firm KKR.
Kruunuasunnot Oy has signed an agreement to divest over 1,200 rental homes in twelve cities around Finland to global investment firm KKR. The transaction is the largest real estate transaction in Finland so far this year. The transaction is KKR's first property investment in Finland and is expected to be completed during summer.
Catella has acted as the exclusive financial advisor of Kruunuasunnot Oy in the sales process.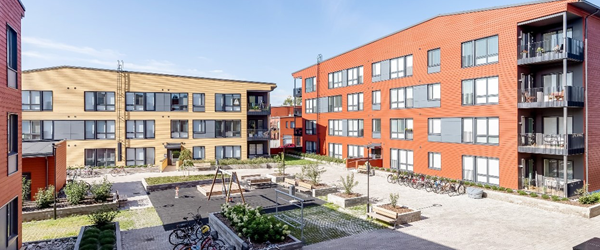 For more information, contact:
Antti Louko
Managing Director
+358 50 5277 392
antti.louko@catella.fi
Petteri Kokko
Head of Transactions
+358 40 8222 580
petteri.kokko@catella.fi