München
Aquisitions Transactions Manager International (m/w/d) am Standort München
Zur Verstärkung unseres Teams suchen wir einen Akquisitions / Transactions Manager International (m/w/d) am Standort München zur unbefristeten Anstellung in Vollzeit (40 h). Es erwarten Sie abwechslungsreiche und anspruchsvolle Tätigkeiten in einem sympathischen und dynamischen Team.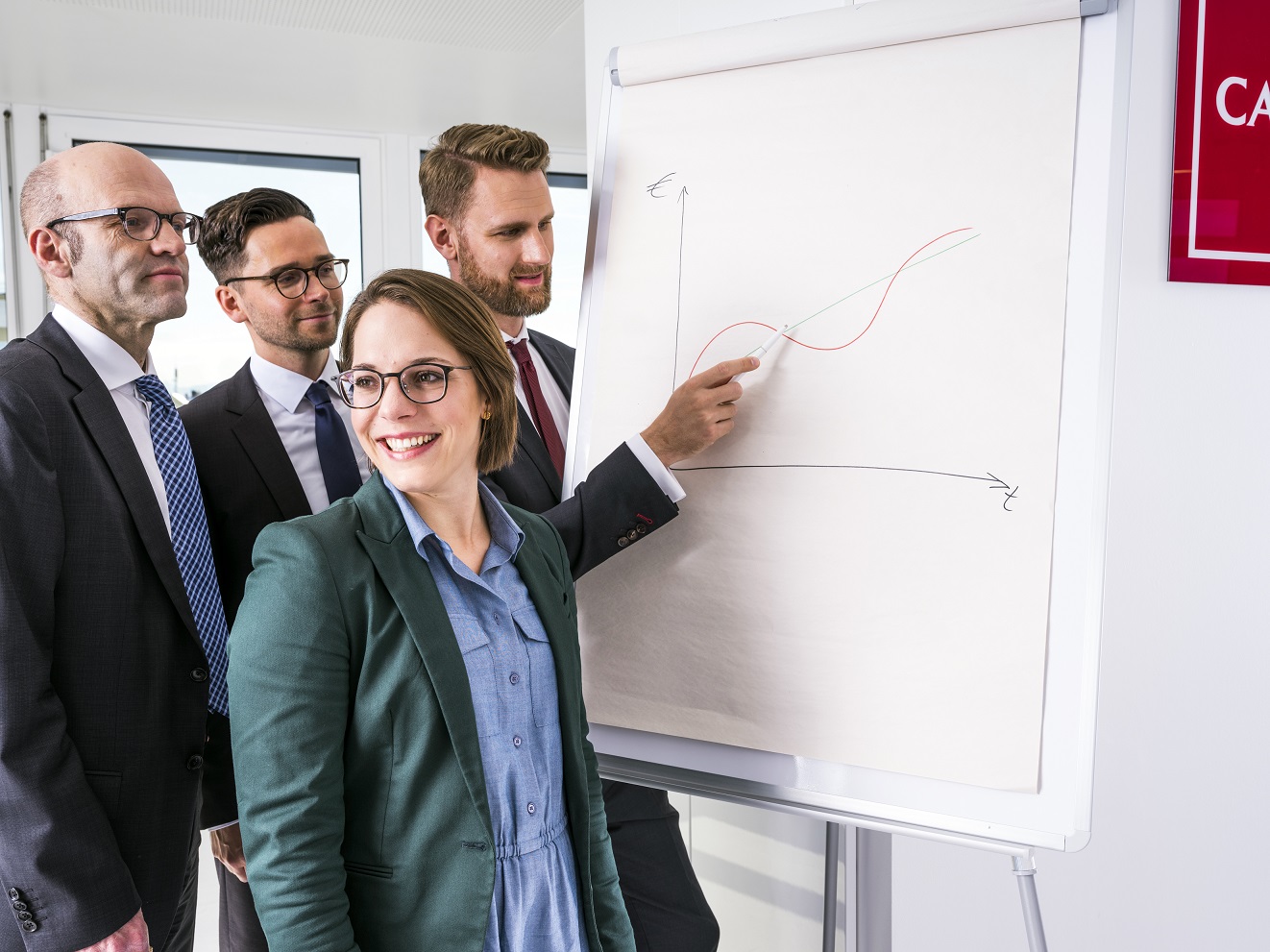 Die Catella Gruppe ist ein schwedisches Unternehmen mit europaweiter Tätigkeit an der Schnittstelle zwischen Kapital- und Immobilienmarkt: "Over 550 people in 13 countries and there is always room for your ideas!"
Die Catella Real Estate AG als Münchener Tochtergesellschaft ist spezialisiert auf Immobilienfonds für gewerbliche und institutionelle Anleger. Sie verwaltet ein Immobilienvermögen von über 6 Mrd. EUR in derzeit 19 Immobilienfonds nach deutschem Investmentrecht.
Zur Verstärkung unseres Transactions Teams suchen wir einen:

Akquisitions / Transactions Manager International (m/w/d)
für den Standort München zum nächst möglichen Zeitpunkt in Vollzeit.
Aufgaben und Verantwortung mit Niveau

Selbständige Durchführung von Transaktionen sowie Steuerung von Transaktionen mit anderen Catella Einheiten sowie Führen von
(Ver-) Kaufverhandlungen
Steuerung des Due Diligence Prozesses (rechtliche, steuerliche und technische Due Diligence)
Durchführung der Commercial Due Diligence (Ankaufs-/Verkaufskalkulationen, Sensitivitätsanalysen, etc.)
Unterstützung des Head of International Transactions bei der Steuerung der gesamten Akquisitionstätigkeit der Catella KVG im Rahmen von cross-border Transaktionen
Erstellung / Präsentation von Entscheidungsvorlagen für die Geschäftsleitung und weitere Gremien
Beauftragung und Beratung bei der Finanzierung
Sicherstellung der ordnungsgemäßen Dokumentation

Profil auf dem Weg in unser Team

Betriebswirtschaftliches Studium mit immobilien-wirtschaftlichem Schwerpunkt, gerne auch mit immobilienwirtschaftlicher Zusatzausbildung (z.B. Immobilienökonom (EBS/IREBS), Chartered Surveyor)
Berufserfahrung von drei bis fünf Jahren im Akquisitions- / Transaktions-Management
Belastbares, etabliertes Netzwerk
Länderspezifische Marktkenntnisse in den europäischen Zielmärkten im Bereich der Gewerbeimmobilien
Verhandlungssichere Englischkenntnisse sowie sehr gute Kenntnisse einer weiteren Fremdsprache
Eigeninitiative, Selbständigkeit, Genauigkeit und Gründlichkeit
Belastbarkeit und gutes Zeitmanagement
Ausgeprägte Teamfähigkeit
Wir bieten Ihnen:


Kontakt & Bewerbung
Sie sehen in diesen vielseitigen Aufgaben eine persönliche Herausforderung? Dann bewerben Sie sich mit Ihren vollständigen Unterlagen (Anschreiben, Lebenslauf, Zeugnisse) per Email mit dem Betreff "Akquisitions Transactions Manager International" an creag_bewerbung@catella-investment.com. Wir freuen uns auf Ihre Bewerbung!
Fragen beantwortet Ihnen gerne Petra Auzinger, Head of Human Resources, Telefon 089 189 16 65 255.
Weitere Informationen finden Sie unter https://www.catella.com/Immobilienfonds/