Manager Finance and Controlling (m/w/d)
Catella Project Management ist spezialisiert auf die Projektentwicklung und Konzeptionierung von nachhaltigen sowie bedarfsorientierten Immobilien-produkten und verfolgt langfristige Anlageperspektiven.
Zur Verstärkung unseres Teams im Düsseldorfer Medienhafen suchen wir eine/-n
Manager Finance and Controlling (m/w/d)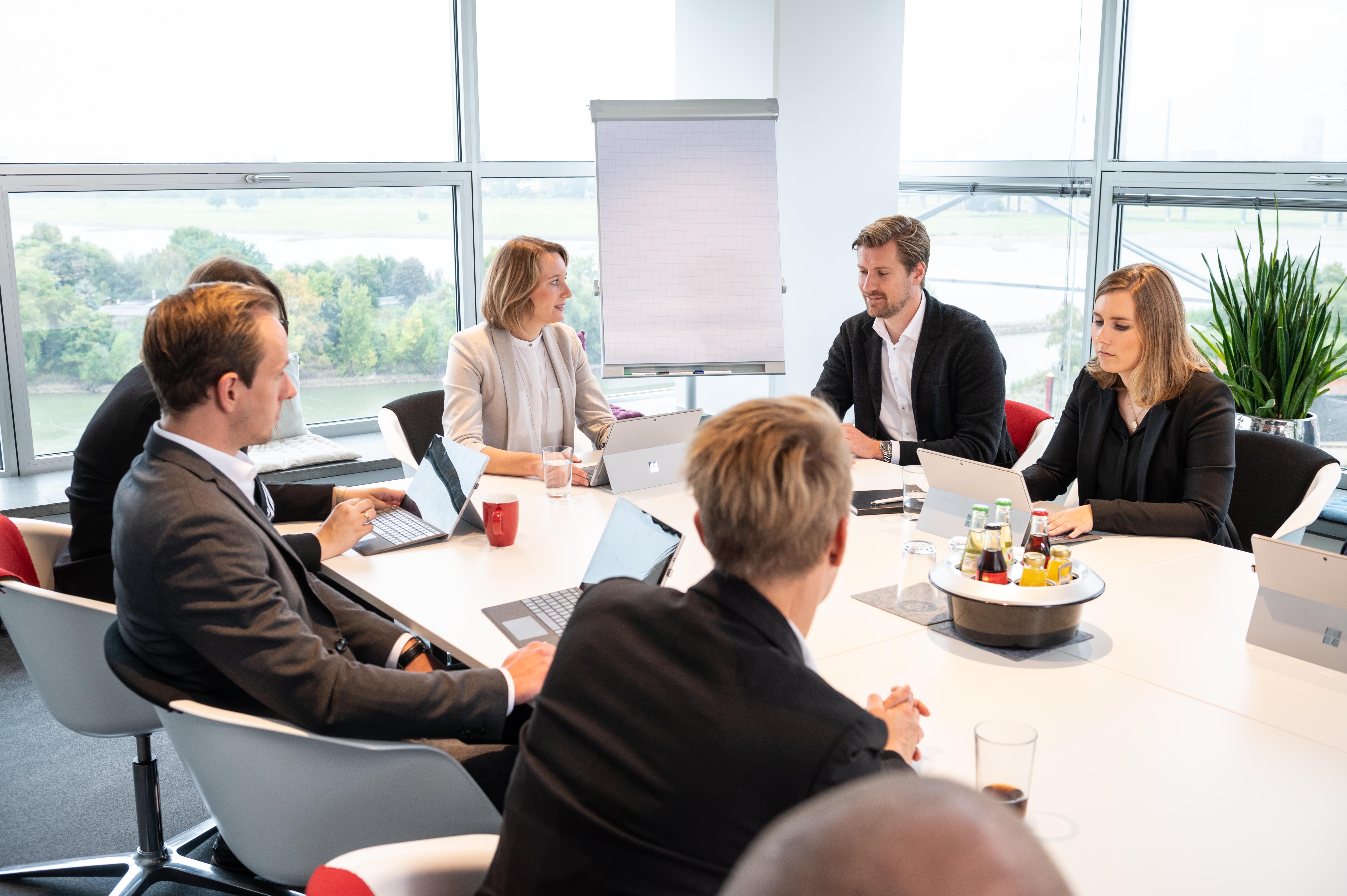 Aufgaben und Verantwortung mit Niveau

Unsere Neubauprodukte sind innovativ bis spektakulär, die Catella Gruppe gehört zu den kapitalstarken Investoren in Europa – diese Qualität gilt es zu vermitteln.
Aufbereitung unserer Projekte für potenzielle Finanzierungspartner und Unterstützung in der Verhandlung neuer Finanzierungsverträge
Betreuung der laufenden Projektfinanzierungen im Rahmen der Bankenreportings und Kapitalabrufen
Budget- und Liquiditätsplanung der Eigenkapital- und Fremdkapitalbedarfe der Projekte
Verhandlung, Abschluss, Verwaltung und Dokumentation sämtlicher Versicherungen (Company und Projekte) in Zusammenarbeit mit beauftragen Versicherungsmaklerbüros
Unterstützung im monatlichen Reporting nach IFRS
Unterstützung bei Monats-, Quartals- und Jahreabschlüssen

Merkmale auf dem Weg in unser Team:

Einsatz aus Überzeugung und mit Begeisterung für unser Team und unsere Produkte
Abgeschlossenes Studium der Betriebswirtschaftslehre mit dem Schwerpunkt Finance oder Controlling / abgeschlossene Ausbildung im Finanzsektor mit Zusatzqualifikationen
Strukturierte, zielgerichtete und selbstständige Arbeitsweise
Flexibilität, Organisationstalent und Teamfähigkeit
Freude an der Weiterentwicklung und ständigen Verbesserung unserer Produkte und interner Prozesse
Vertrauenswürdigkeit, Teamfähigkeit sowie ein sicheres und proaktives Auftreten
sehr gute Kenntnisse von MS-Office (Word, Excel, PowerPoint etc.) sowie Affinität für Social Media
stilsicheres Deutsch sowie gute Englischkenntnisse
Der ausgeprägte Wille, mit unseren ESG-konformen Projektentwicklungen die Welt ein Stück besser zu machen und den Menschen ein attraktives und nachhaltiges Lebensumfeld zu schaffen.