Sustainability at Catella
APPLYING CREAG'S RESPONSIBLE ACTION TO HELP SHAPE PERMANENTLY SUSTAINABLE ENVIRONMENTAL, ECONOMIC AND SOCIAL DEVELOPMENT!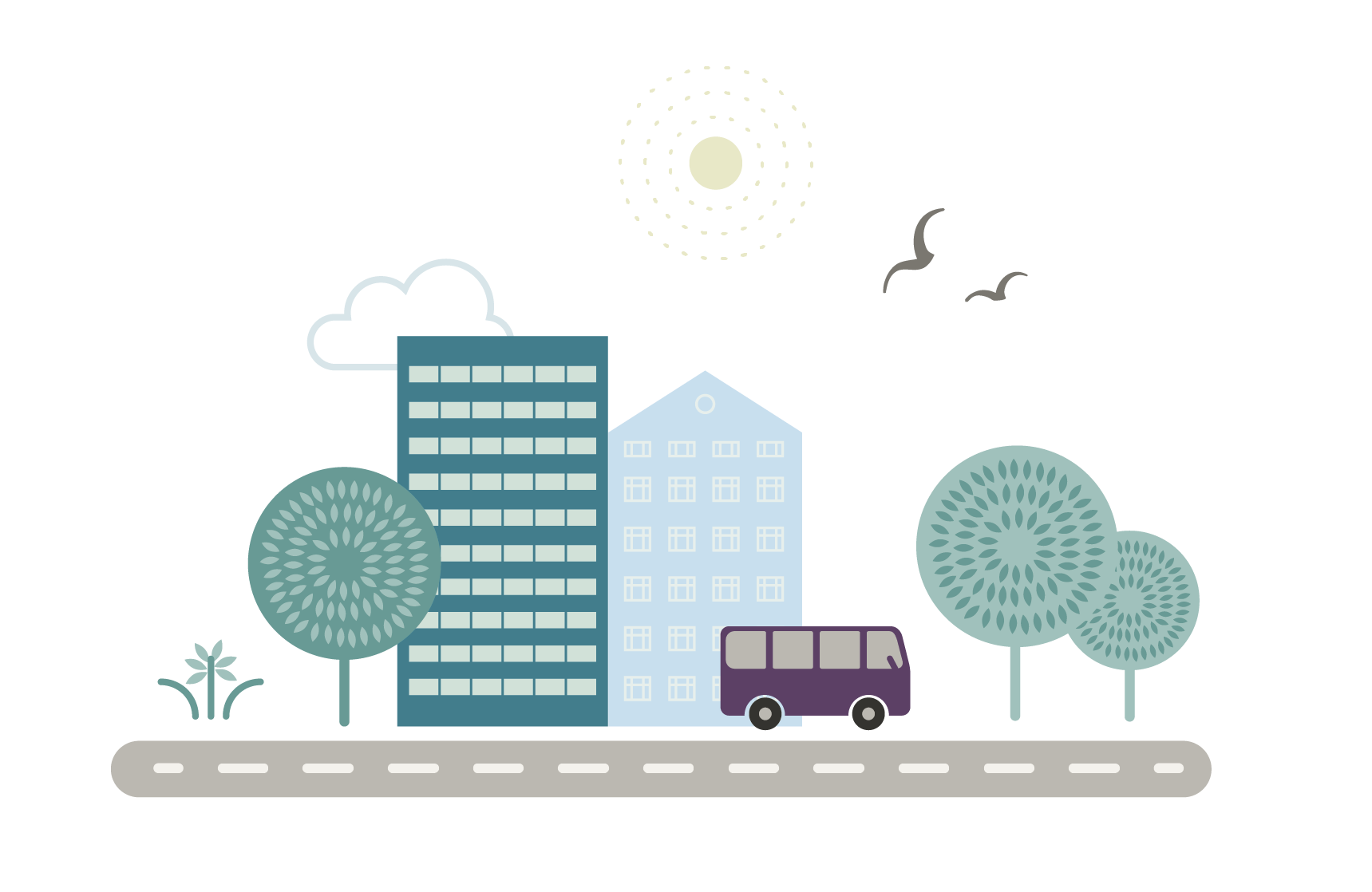 As a real estate investment management company, we are aware of and work actively to fulfil our responsibility to the environment and society. With this in mind, we as a company are pursuing a clear vision: Applying CREAG's responsible action to help shape permanently sustainable environmental, economic and social development!
To realise this vision, we have strategically anchored five fields of responsible action in our CREAG Sustainability Strategy 2025 and linked them to 18 transparent and concrete sustainability goals . The sustainability goals set are based, among other things, on the United Nations Sustainable Development Goals (SDGs) and at the same time reflect CREAG's understanding of sustainability and the assumption of responsibility.
We developed and defined this uniform understanding of sustainability and assumption of responsibility for our company, as well as our above-mentioned five fields of responsible action, as part of the CREAG Sustainability Statement .

Taking responsibility also plays an important role in our real estate investment solutions. With this in mind, we take ecological and/or social criteria into account throughout the life cycle of selected funds as part of responsible real estate investment management.
In 2011, in cooperation with Bank J. Safra Sarasin AG, we launched "SSP - Sarasin Sustainable Properties ", the first real estate special AIF with environmental and social criteria as a key component of the fund strategy. This was followed just two years later by the launch of the "CMS - Catella Multitenant Stiftungsfonds ", another special fund in cooperation with Bank J. Safra Sarasin AG that takes ecological and social criteria into account.
In 2017, the open-ended real estate public AIF, "KCD-Catella Nachhaltigkeit IMMOBILIEN Deutschland", was launched in cooperation with BANK IM BISTUM ESSEN eG, Darlehnskasse Münster eG and Bank für Kirche und Diakonie eG, whose sustainability approach also includes ecological and social criteria.
Building on this partnership, the special fund "KCD-Catella Immobilien mit sozialer Verantwortung " was launched in 2020 together with BANK IM BISTUM ESSEN eG and Darlehnskasse Münster eG. The focus of the holistic sustainable and ethical approach here is on socially responsible real estate management. In order to ensure this, social responsibility guidelines have been drawn up, which are taken into account both in the acquisition and in the portfolio management of the properties.
With "Catella Logistik Deutschland Plus ", Catella Real Estate AG's first warehouse and logistics real estate fund that takes ecological and social criteria into account was launched in 2020.
The special fund "IWS III - Wirtschaftsregion Süddeutschland Plus", which was launched in 2022, pursues ecological characteristics that include CO2 reduction and energy reduction.
Responsible real estate investment solutions of Catella Real Estate AG:
| | | |
| --- | --- | --- |
| | | Launch Year |
| | Special-AIF | 2011 |
| | Special-AIF | 2013 |
| | Public-AIF | 2017 |
| | Special-AIF | 2020 |
| | Special-AIF | 2020 |
| | Special-AIF | 2022 |
Read more