2020-05-07 13:12 CET, Spain | Press release
Catella Wohnen Europa nears €1 billion mark following investments in Berlin and Madrid
Berlin-based Catella Residential Investment Management (CRIM) and Catella Real Estate AG (CREAG) have acquired two residential real estate developments in Berlin and Madrid via their AIFM platform for a total of €75 million. These two transactions increase the total investment volume of their Catella Wohnen Europa (CWE) Fund to over €975 million.
The development in Berlin-Marzahn, acquired from T&T Grundbesitz GmbH for €50 million, is located in the northeast of the German capital and comprises 165 apartments over two buildings as well as three commercial units with a total rental area of approximately 13,700 sqm.
Michael Keune, Managing Director of CRIM, said: "Berlin is characterised by too little new construction, especially in those locations where rents are still low by city-centre standards and fewer vacant apartments are available than in the more central districts. There is also an urgent need to ensure that rents remain affordable for middle-income earners. This project aims to allow workers such as nurses to live in a newly built single-person apartment. Rental levels for two-room apartments will also be affordable for couples with a moderate income."
Upon completion of the development in 2023, a supermarket will occupy the ground floor catering to residents in the building and the rest of the neighbourhood. In addition, a childcare centre is under construction in the neighbouring building.
"The proximity of a childcare centre is an important criterion for many people in Berlin when choosing an apartment," Keune added.
In Madrid, the CWE Fund acquired a recently developed, high-quality 15,200 sqm asset in the Ensanche de Vallecas district to the southeast of the city centre for €25.5 million from Domo Activos Socimi. The building consists of 80 apartments with two to four bedrooms, spacious common areas such as a multi-purpose room, a children's play area, a swimming pool and green spaces.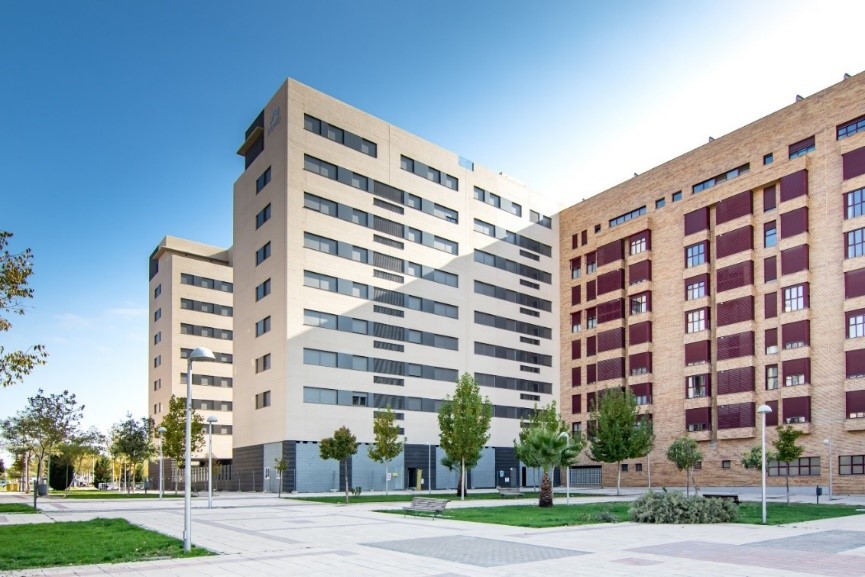 The residential complex is located less than 300 metres from the nearest metro station (line 1) and close to numerous facilities including public and private schools, supermarkets and shopping centres, parks and green areas. Catella AM Iberia will provide local asset management services.
Benjamin Rüther, Executive Director CRIM, said: "With this acquisition we are further expanding our portfolio of affordable rental apartments, one of the investment segments our strategy will focus on in the coming years across Europe. Given the current supply constraints, providing housing that is affordable for a wide range of people is absolutely vital. Rental levels per square metre in this new building are over 35% cheaper than the average in Madrid, which makes this complex affordable for a wide range of residents."